Welcome to the real BBQ experience – Asado Style!
Posted 2 years ago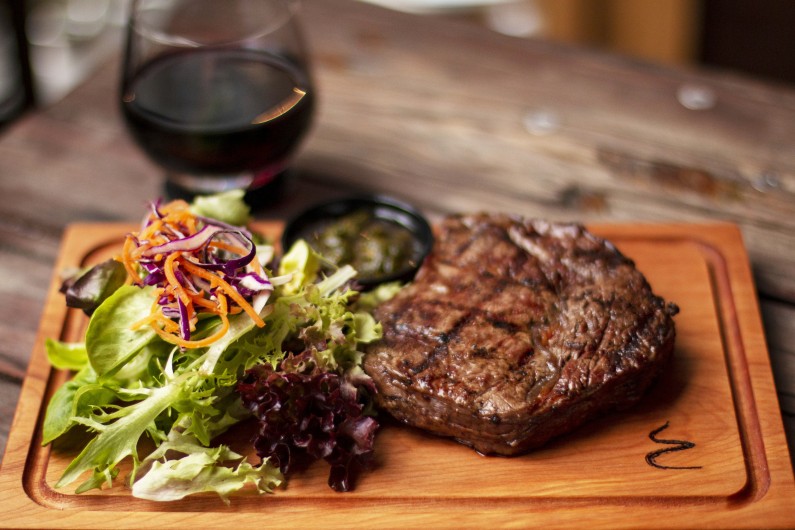 Craving for delicious and authentic BBQ for your next lunch or dinner outing? Pop into El Sizzling Chorizo to get your Asado on!
What's Asado?
What's Asado you might ask? Its Argentinian for barbeque ???? … some might say the most authentic and delicious BBQ there is (…we MIGHT be biased). In Argentina Asado is more than just food, it's an almost sacred social event. It's about gathering with friends, family and loved ones, having a good time together, and doing the meat justice – because good food takes time, and you should take your time to enjoy it! Some of the most common and authentic Asado meats we serve for lunch or dinner are the Costilla (or short rib), Vacio (or flank) as well as Chorizo (or sausages) - and as condiment, you can't get more authentic than a Chimichurri sauce, a fixture on Argentinian plates. It's a sauce made of parsley, garlic, oregano, red pepper, vinegar and olive oil. Guess what?! We make our own and we even sell it in nifty jars for you to enjoy at home. Is your mouth watering yet?
Lunch & Dinner
In Argentina Asados are often had late in the evening because waiting for the fire to mellow down to give perfect embers takes time. At El Sizzling Chorizo we start early, so we've got that live fire ready for your lunch from 11.30AM onwards, every day. Our lunch specials allow you to indulge in Auckland's best steaks and barbeque without breaking the bank.
If you can't make it for lunch - we keep those embers burning till late at night for you late-night carnivores, or Aucklanders looking for a romantic dinner in a cosy atmosphere. We have an all-day menu covering delicious sides, a variety of sizzling steaks and BBQ meats. For all those wine aficionados among you – our selection of fine imported Argentinean white and red wines makes perfect pairings with those delicious meats sizzling on the real live crackling fire in front of you.
Quality Ingredients
The heart of an authentic Asado are high quality ingredients – and we take pride in delivering innovative but authentic Argentinian BBQ with only the best ingredients. For example, we use only the best quality meats: locally NZ sourced grass-fed beef, prime lamb and free-range chicken all antibiotic and hormone free. That's because we're big on healthy, fresh, seasonal food – food that's good for you. PS. if you have dietary restrictions, let our friendly staff know and we can tailor your lunch or dinner to your culinary needs.
What's next?
If your mouth is already watering and you are thinking about the next outing with your mates – why not pop into El Sizzling Chorizo Argentinian BBQ restaurant in Ponsonby to get your Asado on for your next lunch or dinner occasion? Our team at El Sizzling Chorizo is looking forward to host you, make your reservation now..
Back to blog
Monday - Sunday: 12 pm until late